Li.LAC continues to expand in the North American market.
The Li.LAC Microphone Disinfector is now distributed in the USA and Canada by RF Venue.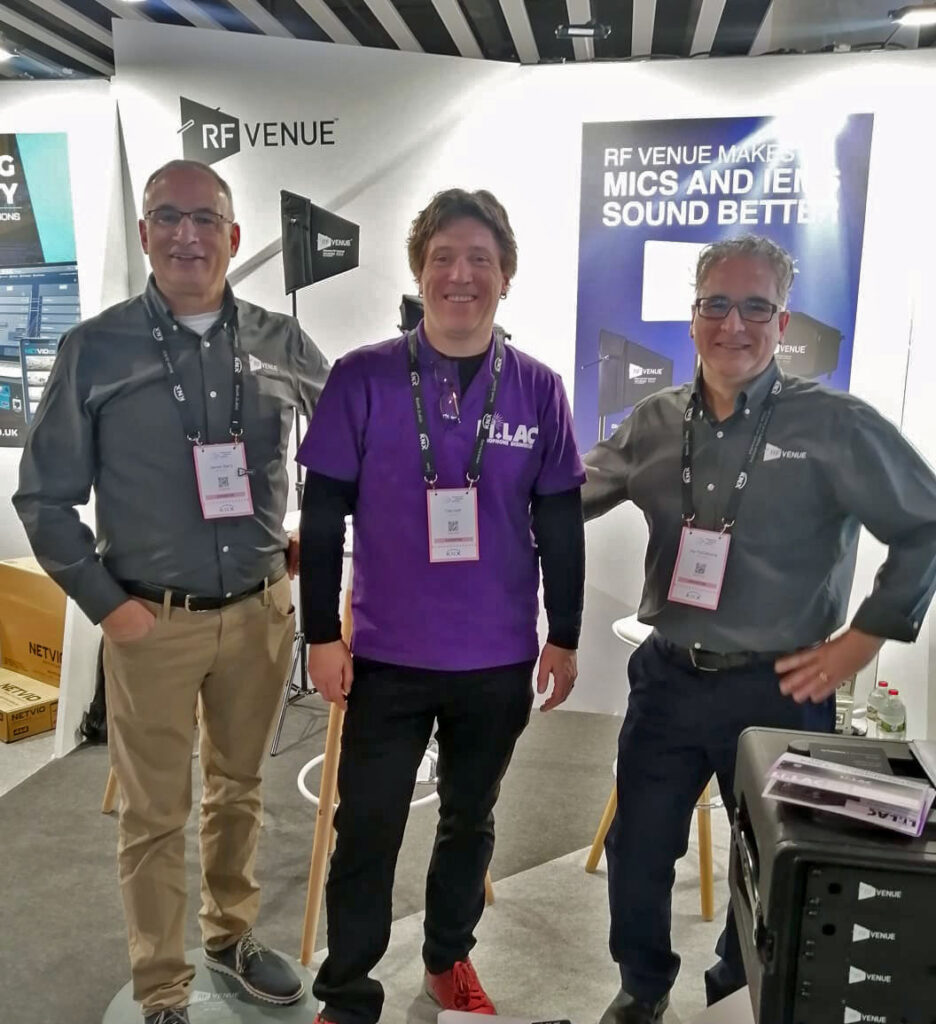 ISE, Barcelona, February 1, 2023.
We are excited to announce our collaboration with RF Venue, who are a new distributor for Li.LAC in the USA and Canada.
RF Venue, Inc. is an innovative and fast-growing developer and manufacturer of patented antenna and RF communications products headquartered near Boston, Massachusetts, USA. The company's mission is to help anyone who needs to speak, listen, or perform – indoors or outside – communicate reliably without the distraction of signal dropouts or interference. The company provides high-quality affordable aftermarket antenna and essential accessory solutions to improve the performance of any manufacturer's wireless microphone and in-ear monitor (IEM) systems. Markets include houses of worship, schools, business venues and performance spaces worldwide. RF Venue is known for its highly successful CP Beam™, RF Spotlight™ Diversity Fin® and Diversity Architectural™ antennas, along with other RF products. Visit rfvenue.com to learn more.
The Li.LAC Microphone Disinfector offers a simple, quick and effective way of disinfecting microphones and microphone accessories using controlled exposure to ultraviolet light (UV-C). Li.LAC is a rugged 19-inch, 3U rackmount unit that uses ultraviolet light to disinfect microphones (wired and wireless), belt packs, clip-on microphones, headsets, windscreens and more and it can "kill over 99% of bacteria and viruses on microphone surfaces, metal grilles and the windscreens underneath," based on scientific testing by the Biomedical Engineering Department and the Medical Microbiology & Infection Prevention Department of the University Medical Center in Groningen, Netherlands.