microphone hygiene
through controlled exposure to
ultraviolet light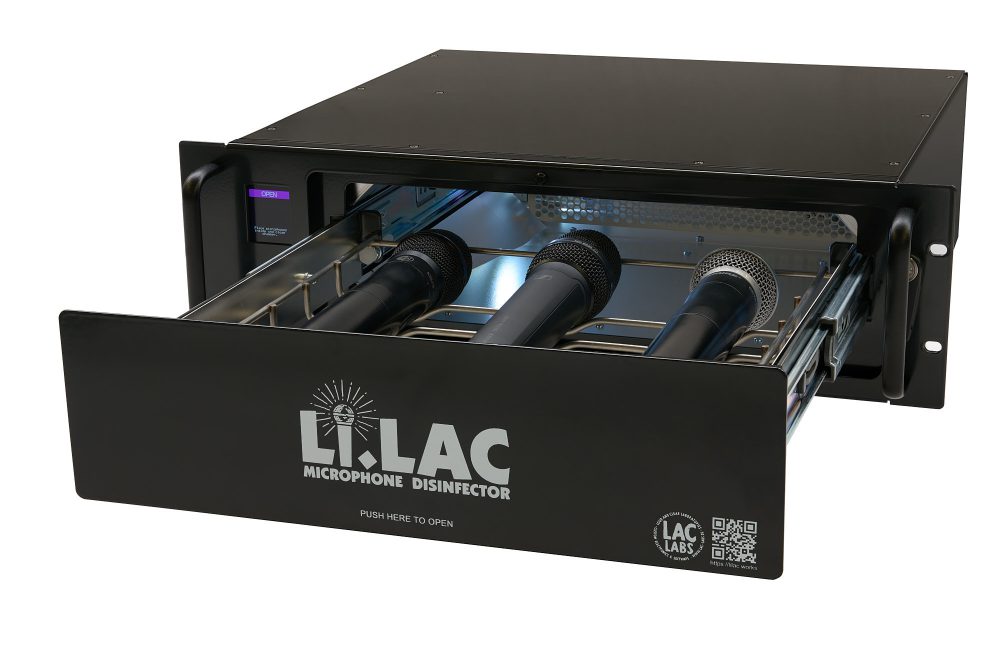 <10

 min

A disinfection cycle takes only 5 to 10 minutes.

Additional 2 minutes pre-heat time might apply for cold UV-C lamps.
19″

3U

Rugged & road-ready in a professional 19" 3U rackmount format.

Simply place the microphones on the stainless-steel grille, close the irradiation chamber and press start.

The steel grille can accommodate up to three handheld mics or handheld transmitters.
It is also possible to disinfect other items like headsets, lavalier microphones etc.
99.99%*
The disinfection level of 99.99%* for surface disinfection inside Li.LAC has been approved by the independent, accredited laboratory Opsytec Dr. Gröbel GmbH.
The departments Biomedical Engineering and Medical Microbiology & Infection Prevention of the University Medical Center Groningen (UMCG) have conducted comprehensive scientific studies to evaluate the effectiveness of Li.LAC. Viruses were sprayed onto microphones**, similar to singing into the mic. The results show a reduction of 99.3% of the viral load on strongly contaminated microphones (including the metal grille and foam underneath) after 10 minutes irradiation inside Li.LAC.
* The exact disinfection level varies with the type of virus or bacteria and with the shape and the surface of the object to be disinfected.
** Industry standard vocal microphones were used for this study.
microphone and material compatibility
tested
Any kind of intense cleaning procedure (soap & water, alcohol or UVC light) has a long-term effect on the materials used in or on microphones. Different kinds of plastics and the outer appearance (color / gloss) especially, can be altered or degraded by "too much cleaning".
We have run numerous tests with various microphones inside Li.LAC to evaluate the long-time impact of UV-C light.
The results show that the aging effect implied by UV-C disinfection inside Li.LAC is negligible compared to the normal aging that happens to the microphones (by mechanical impacts, dirt, humidity etc.).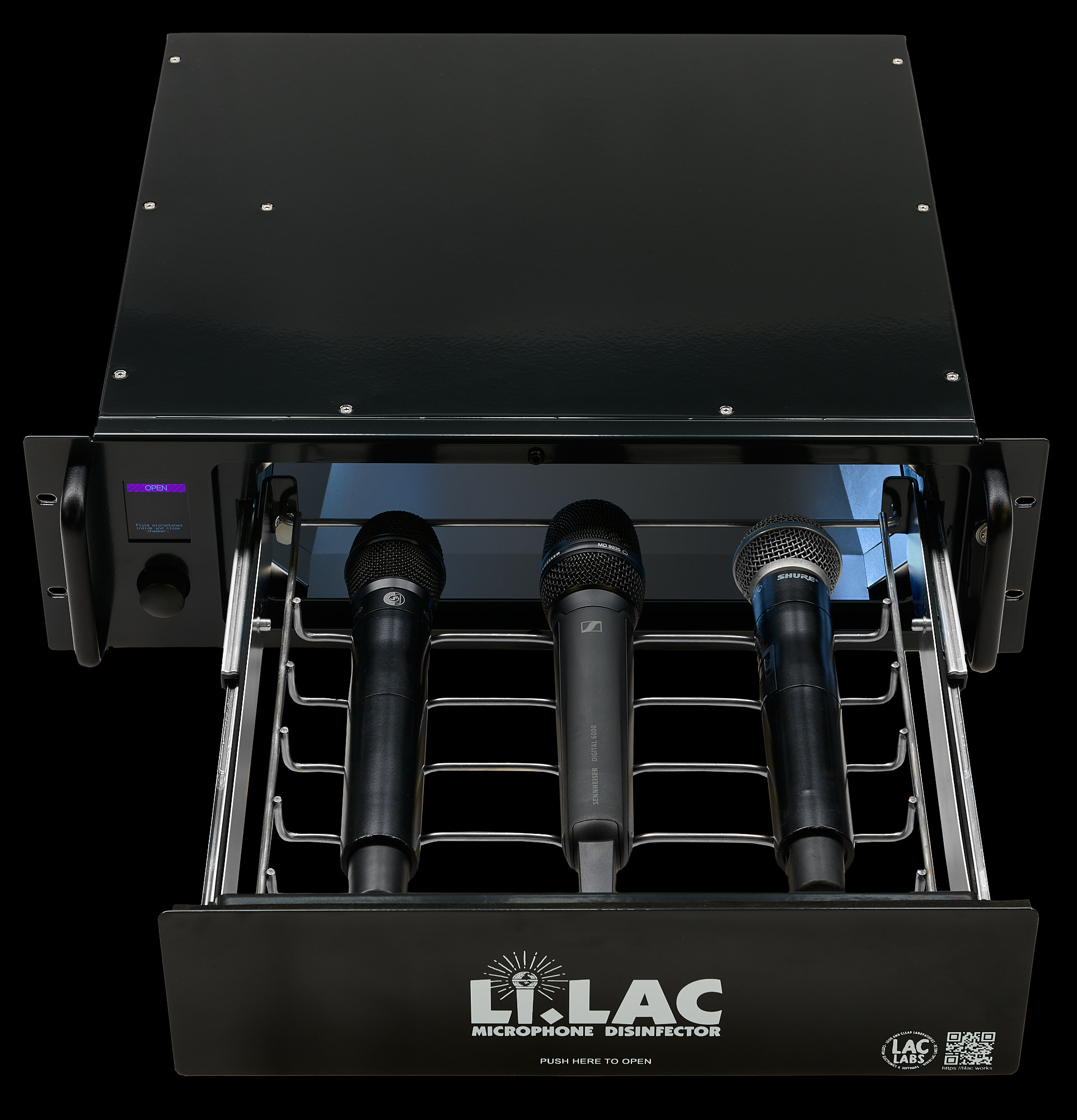 the professional approach
Li.LAC provides low impact, contactless cleaning and disinfection through ultraviolet light (UV-C).
Li.LAC has an intuitive control panel with colour display:
Violet = disinfection is running and UV-C lights are active
Green = disinfection completed
Red = error (chamber opened too early or UV-C lamp error)
Li.LAC is engineered and produced in Germany.